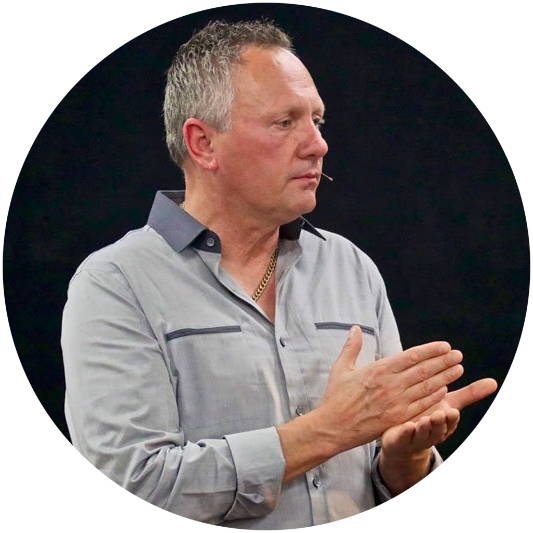 Robert Gene Smith is the creator of FasterEFT and Eutaptics. He is a Life Coach, a respected leader in the field of personal growth, a popular radio guest and sought after speaker. He is one of America's leading experts on stress, spirituality and healing.

I have been so helped by your videos on YouTube. You are a real person and you keep it real---this is REALLY a powerful part of who you are, how healing works and -- I hope you never change. You have generously sent your training course emails with video links. I intend to do the Training as soon as possible so I can help others. In any small way I can do that for this world, thanks to your Faster EFT, I will....

Suzan Sullivan- McKinney, TX
After seeking many doctors and specialists for over 8 years, I found relief through FasterEFT. I no longer have Fibromyalgia or any of the symptoms associated with this so-called illness. I seriously urge everyone I know and even folks I don't know, to see Robert and to learn of this amazing tool of FasterEFT that gave me my life back! You can use it on anything! Many praises for Robert and his love for all.

Hi Robert, I can't stop saying how great your training DVD's are!! I have been taking a class on hypnosis and NLP for almost a year and I have learned more watching just the first 4 DVD's from the Mind of a Healer, than I have in the classes. You have a real gift for teaching. You have a wonderful sense of humor and kindness that comes across on the DVD's. It's easy to see how much you really care. Thank you, thank you, and thank you!!